DIRECTIONS TO THE WAR ROOM FROM THE T:
Go to the Kendall stop on the T line. Walk towards the Charles River; Memorial Drive is the road that runs along the Charles on the Cambridgeside. Go West on Mem drive for about a quarter mile; on your right you will find a large, columned structure called "Walker Memorial." Its address is 142 Memorial Drive.

Walk in and immediately go up the steps to the third floor. Once there, go to the southeast corner of the building. DO NOT cross through the gym. It's room 316. The door says "STRATEGIC GAMES SOCIETY" in big letters on the door, but more commonly the door will be open.
MEETINGS:
Meetings are informal and of the show-up-and-find-a-game-to-play variety. Everyone is welcome. The war room is usually opened a bit after 7 on Friday night and sometime after 1 on Saturdays.

We have a broad selection of games of all types and descriptions. You're most likely to find someone to play a multiplayer game taking three or 4 hours, like Titan. Just come by and start suggesting things from the shelf,or bring your own games, since most people are eager to learn new games.
MAPS:
Here's a map of Southeast Cambridge. MIT is at the intersection of Memorial Drive and Massachusetts Avenue.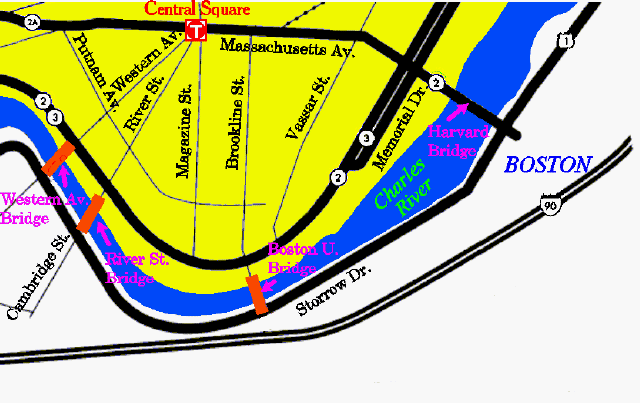 The two maps below show Walker Memorial highlighted in blue in increasing detail.