Aaron Fuegi's Lists of Favorites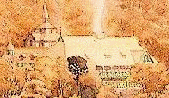 Please visit the Last Homely House, run by Aaron. (note on

)
---
Aaron Fuegi's Lists of Favorites
OTHER FAVORITE WRITINGS (this is a separate category from authors as some authors' writings are not generally my favorite but specific books are or perhaps I have just not read enough of the author to know):
Watership Down - Richard Adams
The Bridge Across Forever - Richard Bach
Scott and Amundsen - Roland Huntford
Catch-22 - Joseph Heller
Brave New World - Aldous Huxley
Stand on Zanzibar - John Brunner
The Adventures of Sherlock Holmes - Arthur Conan Doyle
The Dragon and the George - Gordon R. Dickson
Dragonsbane - Barbara Hambly
Buffett, the Making of an American Capitalist - Roger Lowenstein
Gulliver's Travels - Jonathan Swift
FAVORITE SHORT STORIES:
Slow Sculpture - Theodore Sturgeon
Flowers for Algernon - Daniel Keyes
The Gift of the Maji - O'Henry
FAVORITE MOVIES(a sampling - alphabetical order): 7 Up and rest of series, Amelie, Batman, Before Sunrise and Before Sunset, Best in Show, Blazing Saddles, Brazil, Bull Durham, Civil War series, 'Crouching Tiger, Hidden Dragon', Dances With Wolves, Dead Poets' Society, The Decalogue, Dr. Stangelove, Duma, Fargo, A Fish Called Wanda, Four Weddings and a Funeral, The Gods Must be Crazy, The Graduate, Heathers, The Incredible Adventures of Wallace & Gromit, The Iron Giant, Kill Bill: Vol.1 and Vol.2, Life as a House, A Man for All Seasons, M*A*S*H, Monty Python's Life of Brian, Monty Python and the Holy Grail, My Dinner with Andre, The Night We Never Met, 'O Brother, Where art Thou?', Once, The Princess Bride, Raising Arizona, RAN, Rosencrantz and Guildenstern are Dead, Roxanne, Rushmore, Ruthless People, Schindler's List, The Seven Samurai, Sex, Lies and Videotape, Shakespeare in Love, The Shawshank Redemption (probably my single favorite movie), Short Cuts, Star Trek II The Wrath of Khan, Star Wars, Tampopo, This is Spinal Tap, Touching the Void, Toy Story and Toy Story 2, Unforgiven, United 93, A Very Long Engagment, A Walk on the Moon, When Harry met Sally, The Wild Bunch, The Wrong Trousers
FAVORITE MUSICAL GROUPS (generally in order, at least today): The Grateful Dead, The Beatles, Arlo Guthrie, Indigo Girls, Led Zeppelin, Eagles, Credence Clearwater Revival, CSNY, Bob Dylan
FAVORITE TELEVISION (no particular order - in some cases a particular episode is listed which I think amazingly good) The West Wing ("Two Cathedrals"), Star Trek: the Next Generation ("The Inner Light" - I actually generally liked ST:TOS better but this single episode elevates this series for me), Buffy the Vampire Slayer ("Once More, With Feeling"), M*A*S*H ("The Interview"), Babylon 5 ("The Coming of Shadows"), Foyle's War, The Wire, The Sopranos ("College"), Fawlty Towers, Hill Street Blues, Arrested Development, Venture Brothers, Saturday Night Live, The Simpsons
FAVORITE GAMES: Tichu, Cosmic Encounter(Mayfair and EON), Titan, Time's Up/Celebrities, Euphrat & Tigris, Poker, Spades, Hannibal: Rome vs Carthage, Mu & Mehr, Showmanager, Ricochet Robot, Black Vienna, 6 Nimmt!, Funkenschlag, Modern Art, Wildlife Adventure, Crokinole, Aquarium Derby, Battle Line, 25 Words or Less, Merchants of Venus, Timbuktu, Wyvern (CCG), Chess, Ogre/GEV, Illuminati, Loopin' Louie, Quack Shot, etc . . .
OTHER HOBBIES (besides Reading, Gaming and Computers): Backpacking, Cooking, Kayaking/Canoeing, Sports (Volleyball, Soccer), Swimming, Cats
POLITICS: generally Libertarian - the issues most important to me are Civil Liberties and the Environment.
RELIGION(or lack of religion in this case): Atheism
ALIAS: Sparrowhawk/Ged
You might also want to look at my collected Quotations. For a set of humorous quotes look at the Fortunes page.
---

Please send me EMAIL if you have any comments on or suggestions for these pages or if you just want to say hi.

Alternatively, you can sign in to the House's Guestbook.